A Sexy DUET: Crowdfunding & High Design Sex Toys
Some of my all-time favorites are merged in this project.
The first is Ti Chang, designer of INCOQNITO (who made the Vibrating Droplet Necklace I wore to my first appearance at the Feminist Porn Awards in Toronto, and the Blade Necklace I gifted to Courtney Trouble for the next trip). Ti's designs are simply gorgeous and it really impressed me to have her company supporting queer porn and my work!
The next two are given favorites of mine: gadgets and crowd-sourced funding. Ti's newest project is CRAVE, a design-centered brand devoted to creating discreet, modern toys is doing a crowd-sourcing project through CKIE to fund their luxury USB-vibe DUET. I might be wrong, but I think this is the first time a sex toy company has embraced crowdfunding towards production. I dig it. It's a beautifully transparent effort seeped in community building, and participating early insures a great deal and first dibbs on the toy! Join the movement!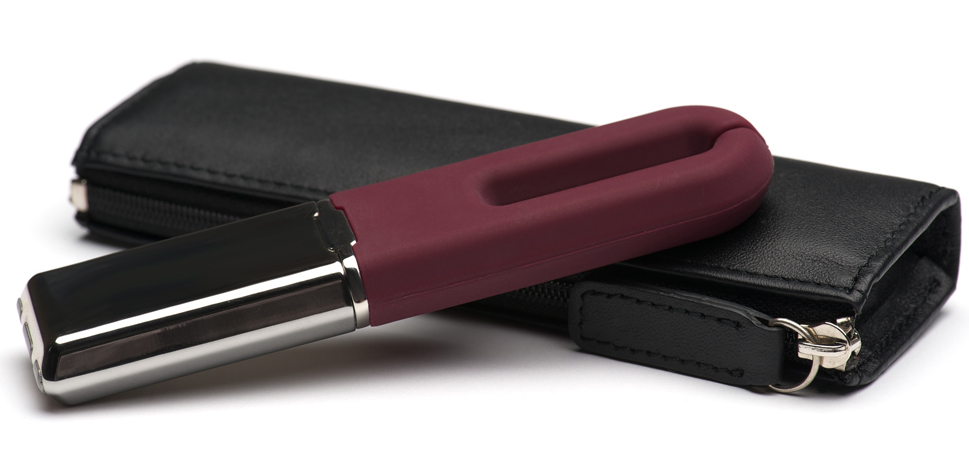 Purchase a DUET on CKIE for yourself or a loved one at a great deal, and be the first to own one!
Share and spread the word about the project. You can also like Crave on Facebook and followcrave it on Twitter.
Here's Ti, with more about the DUET:
UPDATE: The project initially sought $15,000 fundings via pledges and rewards, but found that an overwhelming response in the first 48-hours led to full fundings, and it currently stands at $86,628 with 767 backers – 578% funded. Amazing! It's not too late to contribute for the discounted vibe AND a Founders Card which grants you 20% off all the company's future products.
"As a gesture of appreciation for the unconditional support that CKIE backers have shown, all folks who have pledged $75 or more, automatically gain membership to the Crave Founders Card! A card that will entitle you to a lifetime discount of 20% on all future purchases of Crave products, made directly from them." – YankDesign.com