Fashion Forward Androgyny
A friend on Fetlife tipped me to androgynous fashion model Andrej Pejic. Here's an arresting image of him, photographed by Armin Morbach.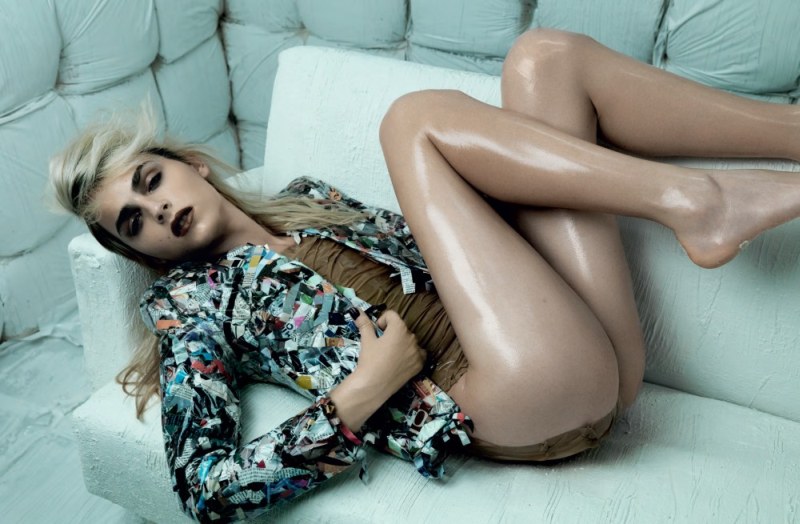 Flamed by gender-bending controversy, the supermodel has walked the runway in men and womens' designers such as Jean Paul Gaultier. At 19 years old, he has a great attitude about his opportunities and it's refreshing to see such a strong connection and support between him and his family.
Most recently, the model's image has faced censorship in American magazine outlets, as reported by Sociological Images and other publications.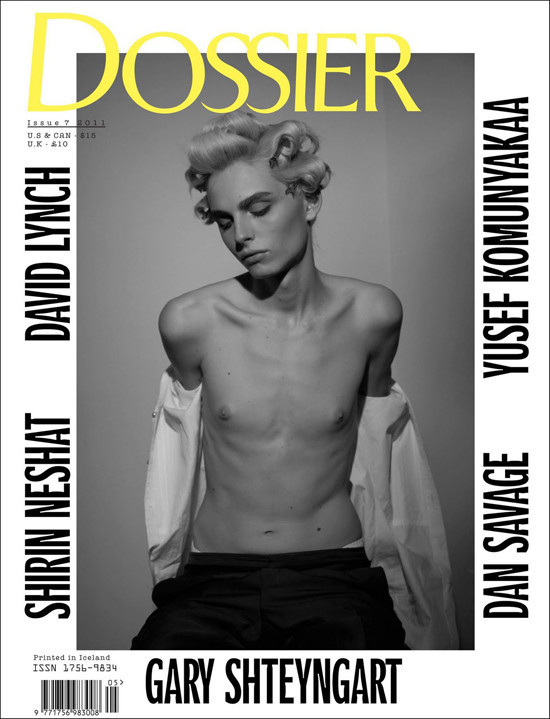 Andrej is male-bodied and identified, yet unlike standard, cisgender beauty ideals, his look is extremely feminine. His genderqueer appearance on the cover of Dossier Journal caused the magazine to be protected in opaque covers in stores such as Barnes & Noble. Mainstream American retailers often cater to what they predict will appeal to "Middle America". And conceal that which might be deamed as obscene.
While we are well aware of censorship by corporations based on these assumptions, what's particularly alluring in this case is how gender comes into play. In Andrej's situation, the overt sexualization of female figures creates a rift in gender presentation and expectations. His body is read as female, causing censorship and uncertainty. And also raising questions about gender and nudity.
I am fascinated by the conversation around his gender-bending, as someone who finds beauty and comfort, and revelation, within androgyny. I look forward to more media coverage and dialog concerning nudity and censorship, particularly in the ways that nudity is gendered and sexualized. It was once believed that the bikini would never catch on in America. Here's hoping that androgyny too, is fashion forward.