Restraint, or rather, the act of being restrained, can reveal power. Of all the elements of BDSM, at this moment in my life I'm finding inspiration in the art of restraint. It is within the act of locating and testing barriers, of pulling and fighting against tension that I discover what's possible. It's a feeling of physical and emotional strength that is the opposite of submitting or giving in, or of being dead weight. It's an active push against limitations that creates a counterbalance, defies gravity, and transforms into dance.
This element is what I explored recently when I had the pleasure of shooting bondage photos with The Dark Arts. We produced some stunning photographs, and I'm very proud to see them included in a beautiful and unique new bondage photography book, LIGHT/SHADOW/COLOR.
If you follow my Instagram you've seen a few "SFW" versions, but here's a quick taste without the ridiculous, needless censorship. (Can you tell I abhor censorship of the body and believe it does more harm than good? But I digress…)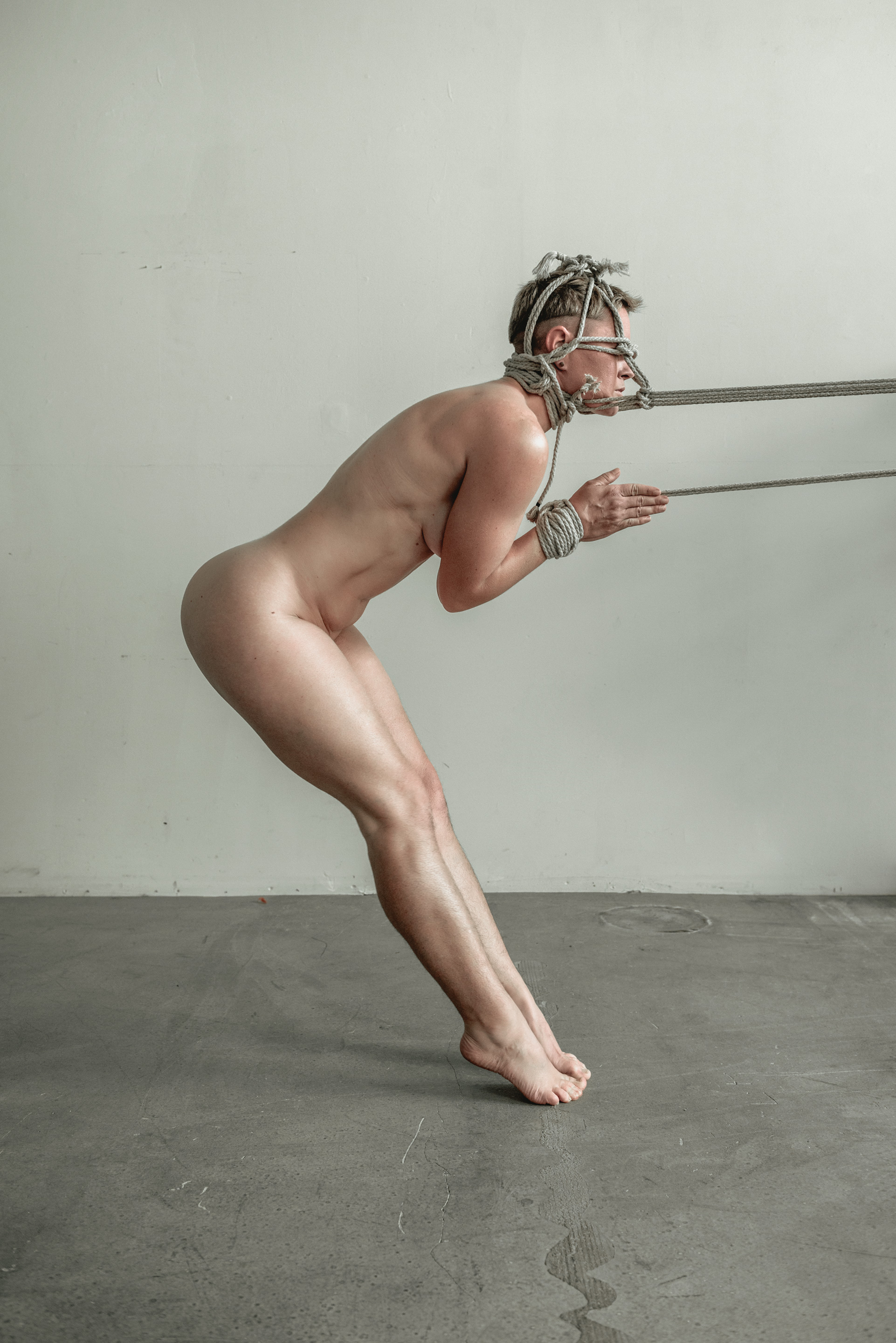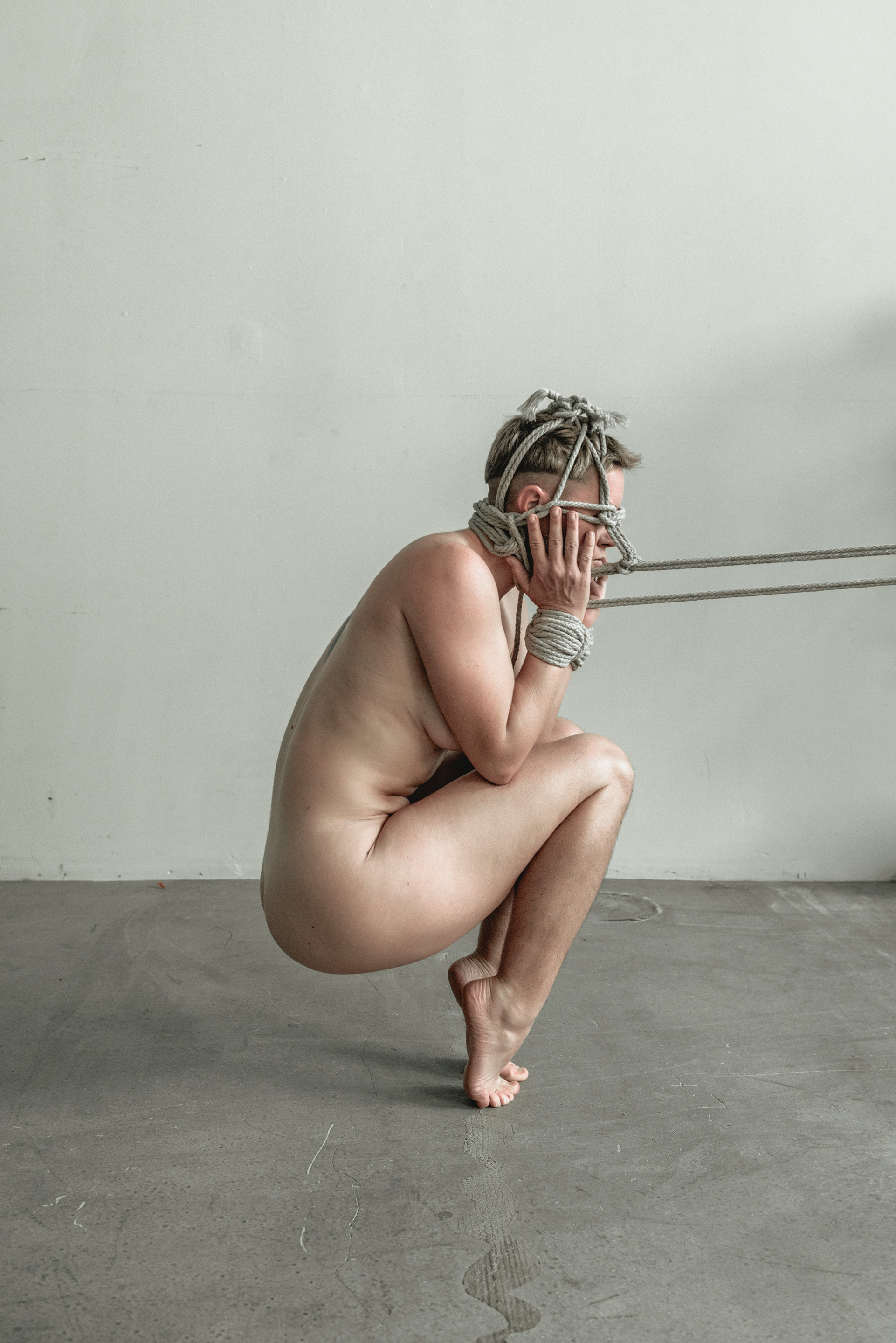 LIGHT/SHADOW/COLOR is available for pre-sale through a crowdfunding campaign on Kickstarter. The book is beautiful and at $45 well worth the price of a full color 300 page photography book. There are other perks available, such as a framed print of the image I'll share below. I've never felt so powerful and super-hero like than in this pose! If you do order this print along with the book, The Dark Arts will see that you're added to my Holiday Card mailing list as well.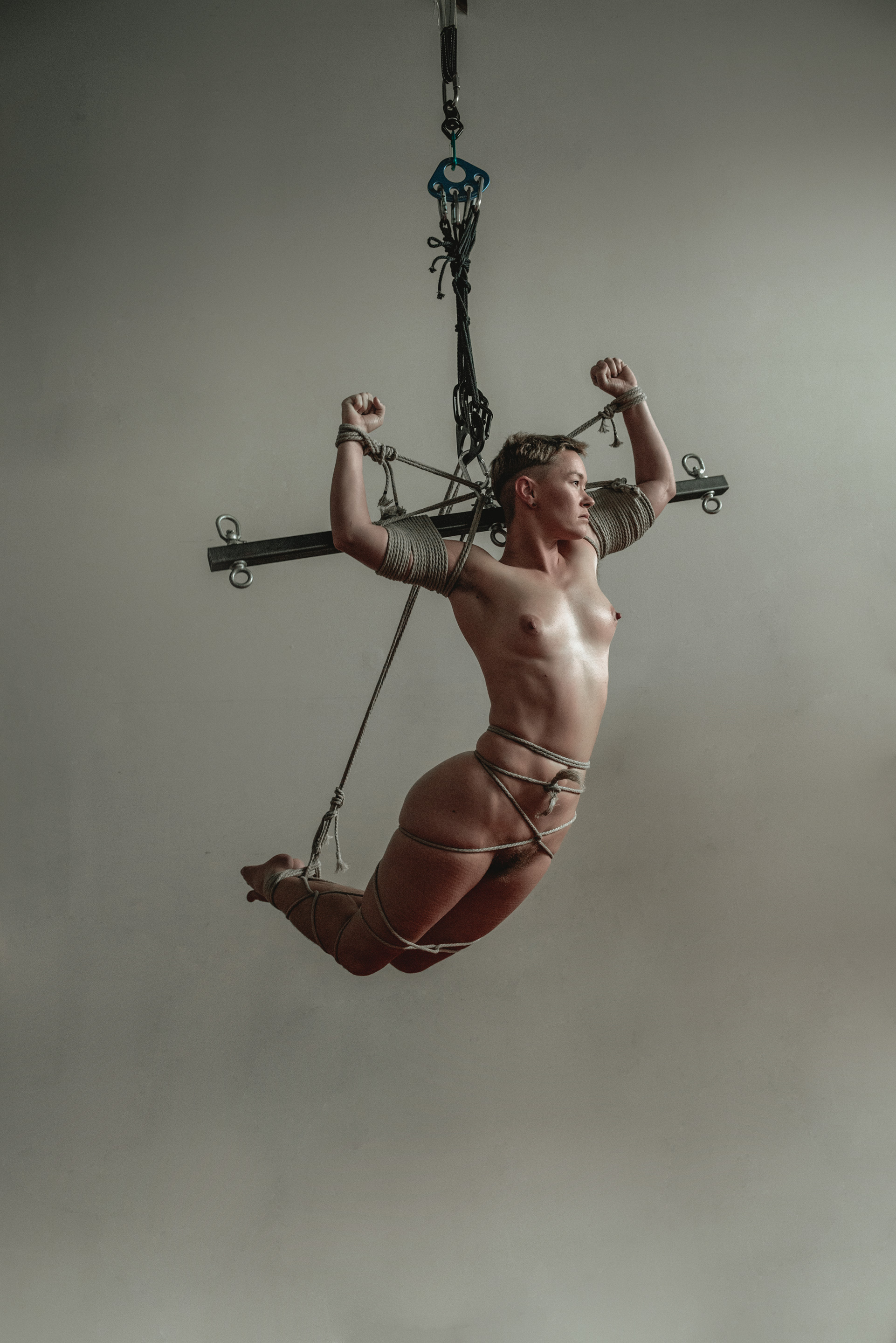 Pre-order a copy for yourself and support the creation of a beautiful and unique (and a hell of a lot more diverse) addition to bondage photography genre, one I'm honored to be a part of. Also, much love and shout out to Nenetl Avril, whom was among the first models I saw pose for The Dark Arts, and a big part of why I wanted to pose too.