Death by Orgasm – Scorpion Vibrator
I'm pretty excited about this Scorpion Vibrator. It's part of the Death by Orgasm Vibrator series, which all come shipped in miniature coffin tins. (Perfect for Halloween.)
The Scorpion is unique from others in the collection because it is has a much more sophisticated bullet vibe — a 10-function push button —  and of course the best part about it which is the black elastomer Arachnidian sleeve that fits over the bullet vibe. And it's waterproof.
Some images I found… the vibrator (about 5″ long) is almost the size of this little critter from insecthobbyist.com. And while on the subject of hot scorps, I recalled this scary-hot French AIDS Campaign by aides.org.
I'm a Scorpio, and I get a rise out of creepy crawly things, I can't help but get excited about the toy. I'll look for a way to incorporate it into Halloween festivities, and maybe pull it out for my birthday, which is October 30th!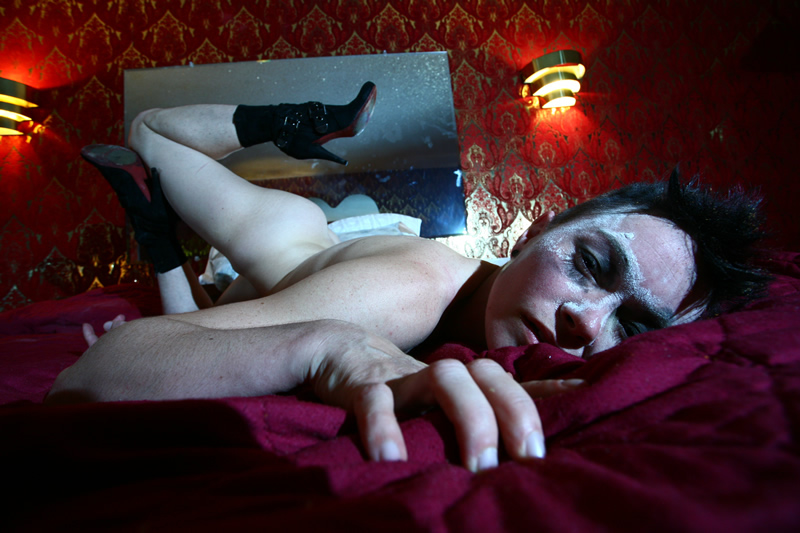 As far as I know, the toy is only available at GoodVibes.com, which has a fun Halloween Sex Toy Category in time for the holiday parties. I love Halloween.
P.S. There's a deal for 1st time online customers to GoodVibes.com — 15% off your order with Coupon Code: GV15OFF, expires: December 31, 2010.