Feminist Porn Awards 2012 – Call for Nominations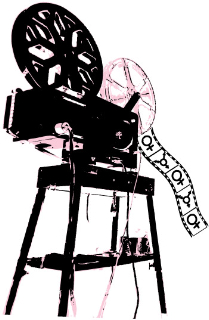 I'm excited to share that it's time for the nominations period for the Feminist Porn Awards.
The event is hosted by the sex toy store "Good For Her" in Toronto. Each year the screening and awards ceremony gets bigger and bigger, grabbing the attention of international media and raising important discussions about pornography. And bringing visibility to filmmakers working within new ways of producing and marketing pornographic movies and websites.
I'm very proud to be the 2010 recipient of the "Boundary Breaker" Award, and have also performed in films which have been awarded "Hottest Trans Sex Scene", "Hottest Dyke Sex Scene", "Most Diverse Cast", and "Movie of the Year". You can read about my experiences at the 2009, 2010, and 2011 ceremonies, or check out the posts tagged Feminist Porn Awards.
The official nomination period for consideration (they accept film AND websites) opens on December 1, 2011 and will close on February 17, 2012. In order to be considered for a Feminist Porn Award, submissions must meet at least 1 of the following criteria:
* The work depicts genuine pleasure, agency and desire.  These movies may also include a focus on connection, communication and collaboration between the performers and/or between the performers and filmmakers.
* The work expands the boundaries of sexual representation on film, challenges stereotypes and presents a vision that sets the content apart from most mainstream pornography.  This may include depicting a diversity of desires, types of people, bodies, sexual practices, and/or an anti-racist or anti-oppression framework throughout the production.
You can find submission, rules, and other information at Good For Her.
Thank you to the brilliant minds at Good For Her, to all the directors and people in front and behind the camera, and to bloggers, reviewers, fans, and supporters who are helping to fuel more diversity, consent, and expressions within these adult mediums.