Front-Row Squirting: Close-up of Female Ejaculation using a Speculum
I'm pretty excited about this shoot with Courtney Trouble for QueerPorn.TV. We worked with feminist sex toy store Smitten Kitten to create a G-Spot video that shows the use of sex toys, communication, and demonstrates safer sex and female ejaculation. And now it's live!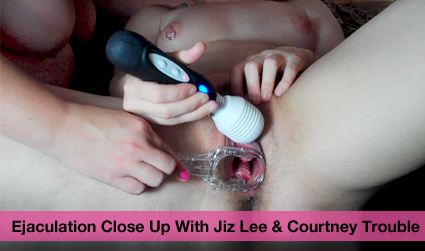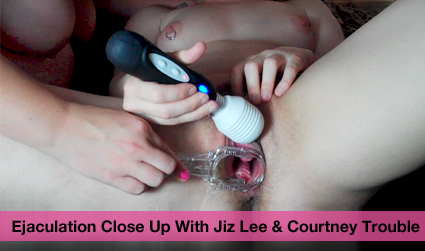 Watch the trailer: Ejaculation Close Up with Jiz Lee and Courtney Trouble
And you can check out some of the Toys/Tools used, such as the Mystic Wand and the Speculum. Crazy cool!