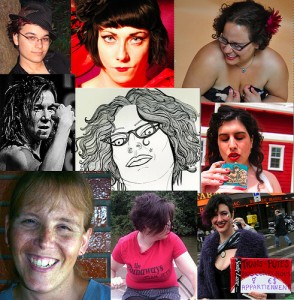 There's a great event happening tomorrow, which a friend of mine is co-curating/co-hosting called this Thursday, called "Girl Talk: A Trans & Cis Woman Dialogue".
If you're in San Francisco, definitely check it out! I attended last year, and it was a powerful dialogue indeed!
Girl Talk: A Trans & Cis Woman Dialogue
Thursday, March 24th, 2011
7:00pm – 10:00pm
San Francisco LGBT Community Center – Rainbow Room
1800 Market Street between Octavia & Laguna
Tickets: $12-$20 (no one turned away!)
Queer cisgender women and queer transgender women are allies, friends, support systems, lovers, and partners to each other. Trans and cis women are allies to each other every day — from activism that includes everything from Take Back the Night to Camp Trans; to supporting each other in having "othered" bodies in a world that is obsessed with idealized body types; to loving, having sex, and building family with each other in a world that wants us to disappear.
Girl Talk is a spoken word show fostering and promoting dialogue about these relationships. Trans and cis women will read about their relationships of all kinds – sexual and romantic, chosen and blood family, friendships, support networks, activist alliances. Join us for a night of stories about sex, bodies, feminism, activism, challenging exclusion in masculine-centric dyke spaces, dating and breaking up, finding each other, and finding love and family.
Curated & hosted by Gina de Vries, Elena Rose, & Julia Serano.
Including: Tobi Hill-Meyer, Sadie Lune. Elena Rose, aka little light, Ray Rubin