Karma Pervs for SWING – Service Workers in Group, Thailand
What is Karma Pervs? In a nutshell: It's a porn fundraiser. I choose a charity each month – members see sexy photos for a good cause! I post a unique photo set of pictures related to the cause and at the end of the month 100% is donated to the organization. Sign up to support, see pictures, and also enter to win great prizes!
This is a twincest Retrospective. twincest was an explicit performance art duo Syd Blakovich and I did while we were dating. It was a raw and uncensored artisitc catalyst of our love and relationship. You can find out more about the work on twincest.net. Many of these photographs have never been published.
This month, Karma Pervs raises money for Service Workers in Group (SWING), which is an organization in Thailand which supports sex workers. Syd had the opportunity to work with SWING, and talks about her experience during her shoot at CrashPadSeries.com with co-star Dylan Ryan, who also worked at the organization.
Here's an excerpt from their discussion from their Behind the Scenes Interview on CrashPadSeries.com:
Syd Blakovich: There is a lot less dialog between the consumers and the people who provide the service. There is a lot less effort made to understand where people are coming from and there is a huge degree of entitlement that the patrons of sex work have. Working specifically with a lot of my peers and students, it just was a real bummer hearing about some of the issues they had, not even just within sex work, but within the tourism industry as a whole, and how a tourist can totally mistreat people. When it all comes down to it, if you work in a service industry, you know that people will come in and treat you like shit. We just need to understand that were humans. We all have to work. We all have to do our jobs, but at the same time, cut people some slack and try to understand where they are coming from.
Dylan Ryan: I think it's just a different level of exploitation that I know and didn't have a whole lot of understanding about until I was there. So it's a really important organization and people should know more about it.
Syd Blakovich: Support SWING Thailand!
You can learn more about SWING in this poster. They were also written about in UnAids.org and there's a video on youtube.com. And you can support them through some never-before seen photographs of me and Syd, from our four-year relationship via twincest. Such as this playful image.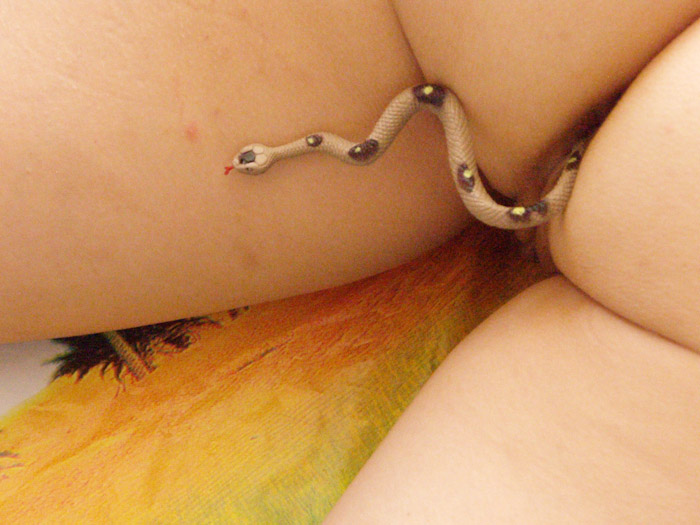 See the rest, and over 1,000 other unique images. And have seven years of great sexual karma. Really! Sign up now through Credit Card or Online Check!
Join now for as low as $9.99 (or higher if you feel generous!) to perv out as you help me raise money for worthy non-profits! This is secure credit card processing from EPOCH.

Issues signing up? Contact Billing Support. Please visit, the authorized sales agent. Recurring means that your credit card will be automatically renew every month unless you cancel.