May is National Masturbation Month
Happy National Masturbation Month!
It's May, which for the past several years has been declared and celebrated as National Masturbation Month. Started by Good Vibrations after Jocylen Elders was fired from her position as Surgeon General after advocating that children should be taught masturbation as an alternate and healthy form of sex. For this post I have three masturbation-related projects to share. I really enjoy them and I hope the feeling is… mutual! 😉

STICKY: a documentary on masturbation
 
Check out and support this fun documentary on masturbation, which includes some of my friends such as Dr. Carol Queen and Nina Hartley.
GUSH: Official Guide to the G-Spot & Female Ejaculation
 
Carol's sex ed film on the G-spot and ejaculation is now out and will be screening this Thursday (May5th) at the Roxie Theater. In the feature, I have a solo masturbation scene and also talk about my experiences in the extra bonus features — look for the POOL of cum I create! If you're in the SF Bay Area, please join us! I will also be at the after party at the Valencia Good Vibes Store to sign DVDs (and anything else you want me to sign… 😉 ).
Here's information to buy tickets. If you can't make it, you can order it through GoodVibes.com or through my film page for a personally autographed copy and other goodies.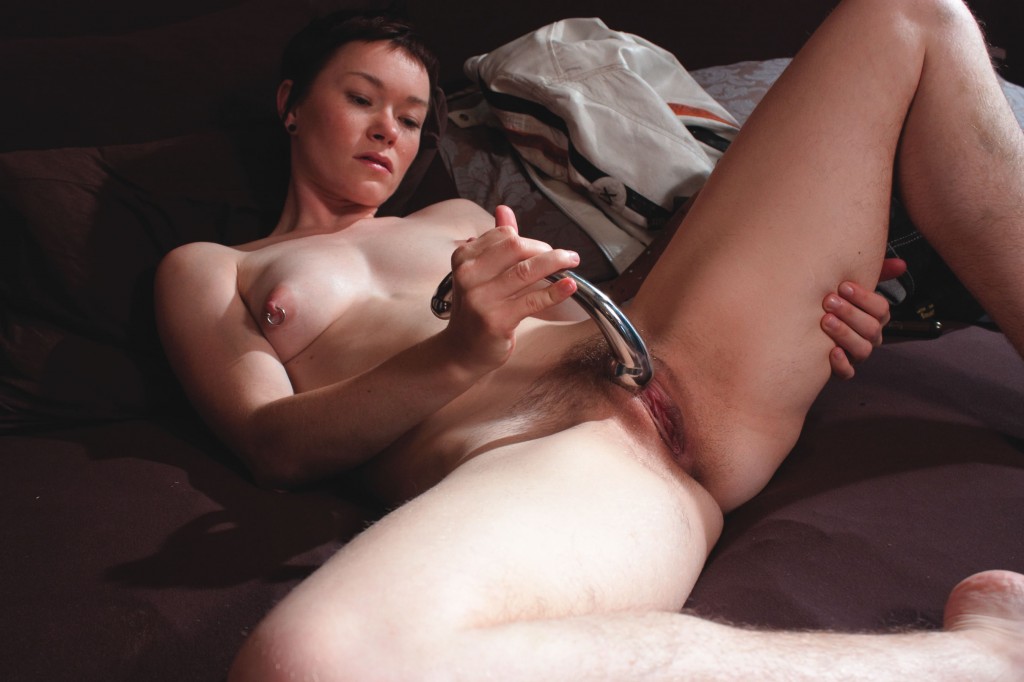 Sex-Positive Photo Projects Does it Everyday
 
Contributors Shilo McCabe and Airial Clark are the masterminds behind the Sex Positive Photo Project, which is celebrating each day with a masturbation photo and guest posts. I am going to model for it later this month. I'm hoping for an outdoor shoot and a waterfall. (As you know, I'm a big fan of Shilo's work and you might remember some images from our last shoot for Karma Pervs which was also donated at Shibari Relief.)


Feeling inspired? Enjoy some G-spot Vibrators and masturbation toys from Good Vibrations (code GV15OFF for 15% off your first order). Or watch some of my films at Good Vibes or on Video on Demand with HotMoviesForHer.com. Happy Self-Loving!