Midori – Wrapped for Pleasure: Easy Bondage for Steamy Sex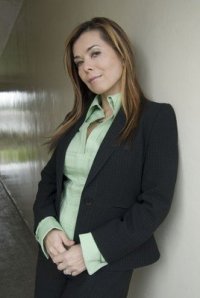 On Monday, November 1st I am going to be the demo bottom for Midori's Sex Ed Workshop Wrapped for Pleasure: Easy Bondage for Steamy Sex. I've had the pleasure of meeting Midori a few times in the past including being on a Femina Potens panel with her the subject of Art & Censorship. Midori is a brilliant sex educator, author and artist, and I'm thrilled to be helping her out with some bondage basics. I bet I'll learn something new, and I'm definitely encouraging anyone interested in bondage to sign up and come to the class!
Wrapped for Pleasure: Easy Bondage for Steamy Sex
Monday, November 1st
6-8 pm
$20 in advance, $25 at the door
Brown Paper Tickets
Workshop Registration Information
Good Vibrations Polk Street Store (goodvibes.com)
1620 Polk Street (at Sacramento Street), San Francisco, CA 94109
(415) 345-0400 Map and Directions
Want to bring sizzling, sexy, fun, and easy erotic bondage to your bedroom? Don't want to bother with expensive gear or complicated ropes? Come learn how to use stealthy scarves to combine sex with super easy bondage! Learn fun positions, techniques and how to change positions quickly. Midori will teach you safe non-rope ties for sex in various positions, making the best fitting dildo harness ever, sexual sensation enhancement with good positions, and more. There will be lots practice time so bring some a beach towel or yoga mat, a pillow or two if you like, and wear comfortable clothing. (All the exercises will be fully clothed.) Bring scarves if you like. Otherwise equipment and scarves will be provided. Couples or intimately comfortable friends encouraged!