Here are five cool things I want to share with you. Some of them were given to me, some of them I bought for myself. All were cool enough that I just had to share.
1. THIS IS LOVE Indie Porn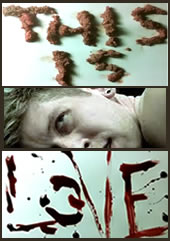 THIS is a punk as fuck independent production by Danny Wylde, who IS a seriously kickass porn hellion, and I LOVE it!
Tormented by an abusive partner, our star takes matters into his own hands and turns the camera on his own petite morte. It's short, graphic, and I want more. Contact Danny directly to drop your pennies directly into the hands of the next porn is the new punk generation.
Best part? It was sent to me as in a thumb drive and felt like a piece of the storyline.
[Buy it]



2. Girlvert: a Porno Memoir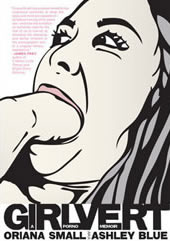 The porn memoir of Ashley Blue aka Ori Small, Girlvert is pretty much the opposite experience I've had in porn. Which might be why it is incredibly fascinating to me.
The adult industry stories I've seen usually come off like pity porn: based-on-a-true-story portrayals of voiceless female victims in situations fabricated beyond reality. So it's refreshing to read an explicitly honest and almost candid, diary-like account by one of the biggest and dirtiest names in the biz, and have it actually sound human.
[Read it]



3. RodeoH Strap-on Harness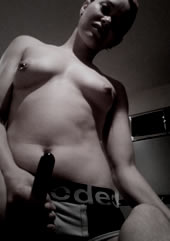 There's many kinds of strap-on harnesses out there, but if you're looking for comfort it'd be RodeoH's underwear-styled creation. If there was one specifically built for snuggling and smoochy, under-the-covers loving, it'd be this underwear-styled creation. Lighter than it's hardcore leather counterparts (which are best utilized in heavy cock-slinging and vigorous bucking), these undies are perfect for smaller dildos and closer grinding"big spoon" grinding.
And yes, that's a rare home-shot pic of me wearing it (thanks MeE) with a black Silk 2 Dildo.
[Wear it]



4. SEXING THE TRANSMAN XXX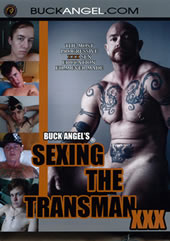 Kudos to Buck Angel on his latest release which is billed as "the most progressive sex education film ever made", and I believe it. Buck interviews four charismatic guys (including queer porn's James Darling!), then films their masturbation sessions with gonzo camerawork and a great soundtrack. The result is a sexy and accessible display of personal histories and solo sex techniques that is as revolutionary as it is hot. A bonus scene includes Buck with mega-hottie Fallen, who I NEED to see more of. I'm crossing my fingers for a sequel that might feature Fallen, other transguys of color, size, and more diversity within trans experiences (hint). With it's documentary counterpart, SEXING THE TRANSMAN XXX is a porn whose time has come.
[Watch it]


5. Take Me There: Trans and GenderQueer Erotica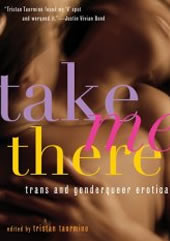 It feels so good to have an erotica book where genderqueer is the norm. Take Me There is an anthology of trans and genderqueer erotica, edited by Tristan Taormino and including beloved authors such as Kate Bornstein (Gender Outlaws: The Next Generation), Patrick Califia (Speaking Sex to Power), S. Bear Bergman (Butch is a Noun), Ivan Coyote (Missed Her), Julia Serrano (Whipping Girl), Laura Antoniou (The Marketplace), Rachel Kramer Bussel (Gotta Have It), Tobi Hill-Meyer, Sinclair Sexsmith, and more. I'm also very proud to have been an advanced praise reviewer, along with Mx Justin Vivian Bond, Susan Stryker, Buck Angel, and others. It's a truly beautiful book.
[Go Here to Take Me There]