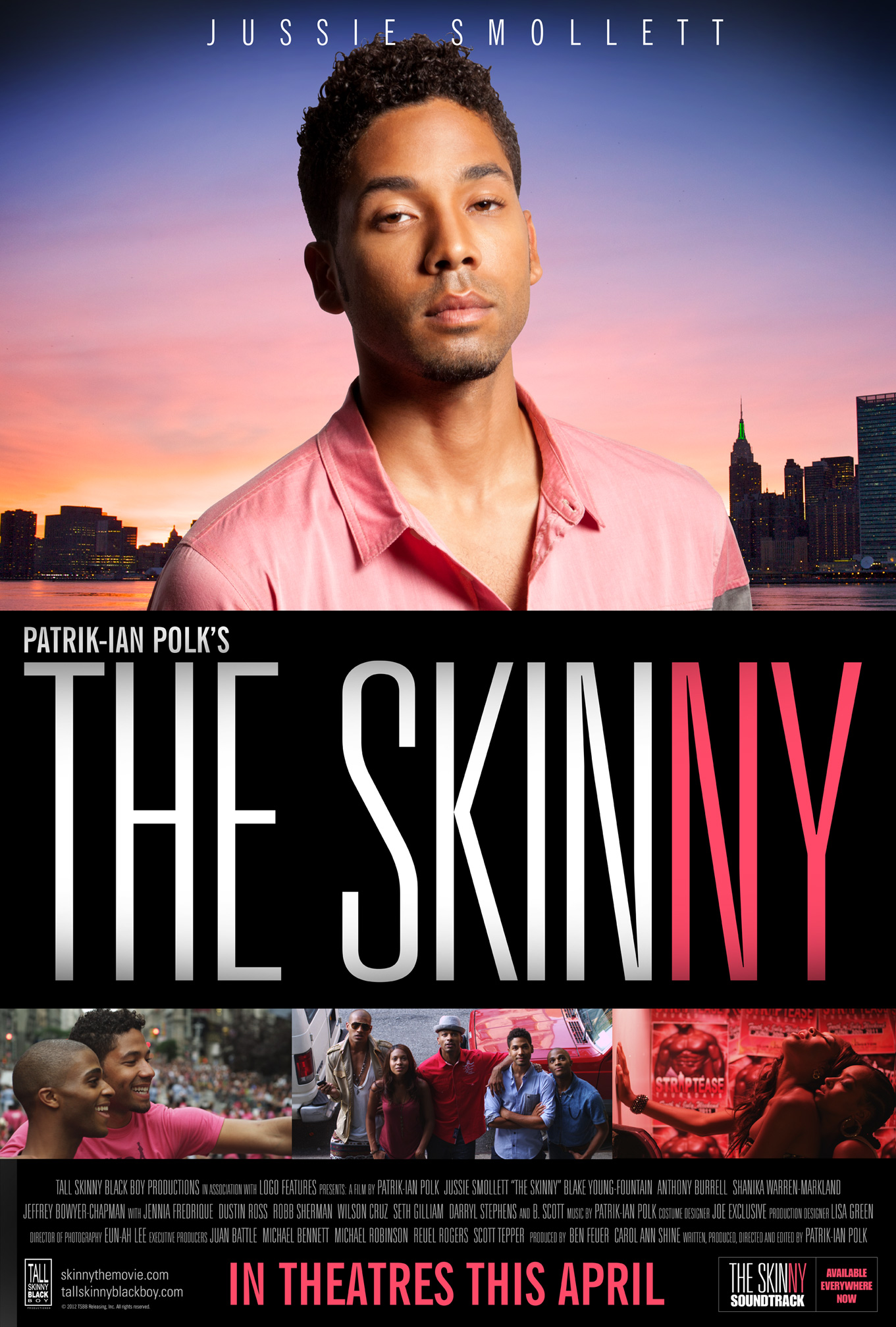 THE SKINNY centers on a group of four young, black, gay men — Magnus, Sebastian, Kyle, Joey — and their lesbian friend Langston, who meet up in New York City after a year after graduation from Brown University. From skinnythemovie.com: "Drinking, drugs, hidden desire and the demands of promiscuity put friendship, trust and even lives at risk. In between sharp one-liners and a great soundtrack there's a few important lessons that these pleasure-seekers must learn for themselves. Written with a real sense of the demands of urban living, these bright and believable characters will remind you of someone you know. Remaining true to his past work, Polk addresses issues in THE SKINNY that face the LGBT community such as date-rape, infidelity, and HIV/AIDS awareness."
It's hard to watch this trailer without swelling with pride and excitement. It's so beautiful that I'm on the verge of tears, watching and knowing that it's really really really fucking rare to see these stories. Rare, and profoundly necessary.
One of the reasons I think queer cinema is so important is because it provides validation, and celebration, of our existence. Of our sexuality, our diversity, our desires. Queers are so often excluded from media, education, healthcare, legal systems, etc… it's demoralizing. So to present our own images for each other exceeds simple "entertainment". It combats stereotypes, bringing forth our humanity. It brings us to one another, brings us to life.
THE SKINNY is Patrik-Ian Polk's 3rd film, which recently opened and has been screening across the country. In it's opening weekend it brought in more box-office figures than the re-release of Titanic. Are you listening, Hollywood? That's BIG news, especially coming from an independent film (Tall Skinny Black Boy Productions in partnership with The Black Aids Institute).
Being a filmmaker is very, very hard. Being a black filmmaker is really, really hard work. Being a GAY BLACK filmmaker is close to impossible. And having the balls to tell gay stories in cinema the way Patrik-Ian Polk has done is inspiring to me because I don't have those balls yet…The work jumps off the screen. His honesty, his ability to tap into the truth with all of the characters. – Lee Daniels (Precious)
Like THE SKINNY's fan page on Facebook, follow director Patrik-Ian Polk on Twitter. Get the film to a theater near you, and please share the news about this film!