I'm stoked to be a [very small but awesome] part of the upcoming film "Valencia: The Movie(s)", based on Michelle Tea's book Valencia. This book was one of the sexy catalysts that drove me to want to live in San Francisco… and wouldn't you know it, I later modeled in Michelle's book RENT GIRL with illustrations by Laurenn McCubbin. Which was one of the first adult modeling I did which later paved my path to queer porn. Life is so circley. There are 21 directors working on the project in chapters, including Margaret Cho, Jamie Babbit, Rose Troche, Cheryl Dunye, and my good friend Courtney Trouble who has a Kickstarter going for her chapter of the project.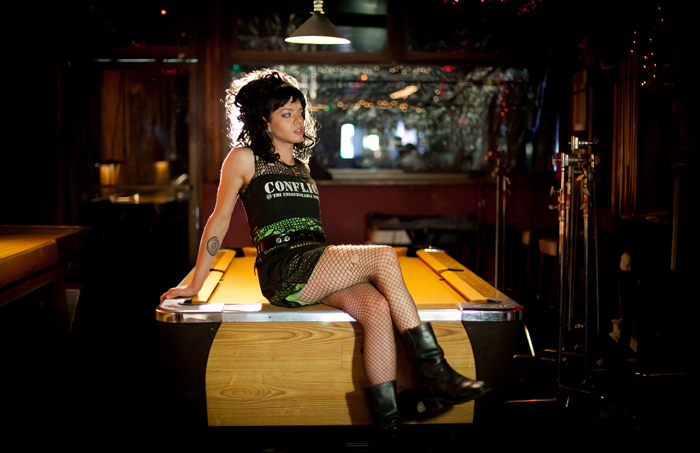 Quinn Valentine as Michelle Tea. Photo by Tristan Crane: See more photos from behind the scenes.
In this first chapter, Quinn Valentine (psssst sexy sexy) stars as Michelle, and Courtney herself as Petra (one of the first introductions I had as a reader, to safer sex, fisting, and knife play). If you're interested in contributing to the cost of the production, here's Valencia Chapter 1's Kickstarter. You can also Like Valencia: The Movie/s on Facebook, read an interview with Michelle and Courtney about the project, and help spread the word in general. In the meantime, check out this teeny tiny sneak peek and consider digging into your money pocket (no, the other one…) to donate!