We-Vibe 2's Campaign to Strengthen Relationships… and Save the World?
I just found out about a pretty cool and interesting marketing campaign that a sex toy company called We-Vibe is doing. Here's the website: we-vibe.com/50billionreasons
The basic idea for their promotion is that couples who use the We-Vibe will have healthier and longer-lasting relationships. Through cute interactive factoids, the campaign makes funny points about sex and love, divorce rates, sexual peaks, and more. The more absurd the fact, the more I liked the message. I think there's some truth behind it — at least in the idea that people who are open to trying and talking about sexual exploration and pleasure can find satisfaction in the relationship and become part of the territory that builds trust.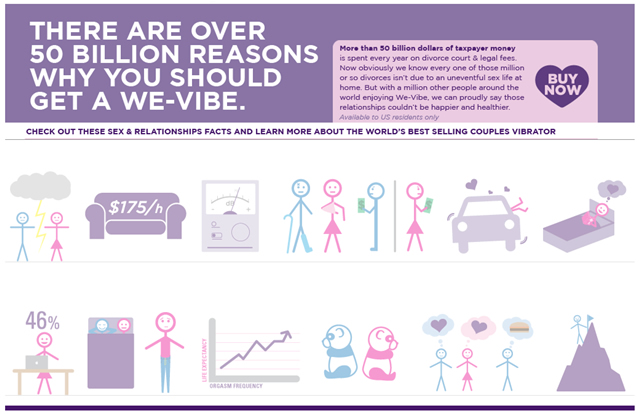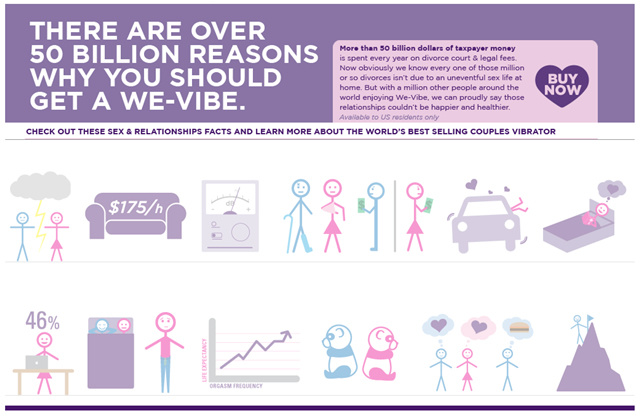 My preferences in open and queer relationships tell me that this idea extends beyond the traditional heterosexual couple the campaign targets. And like many sex toys, the We-Vibe 2 has versatile uses for many kinds of sex and body positioning.
While much about the We-Vibe 2 seems to be geared to heterosexual (male and female) married couples, in positions such as "missionary position" — aka venus observa —  I had a chance to play around with the toy as well as read some reviews from other users. There's quite a lot the toy can do.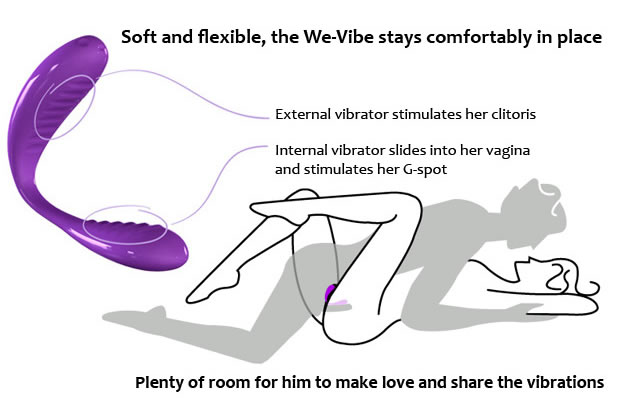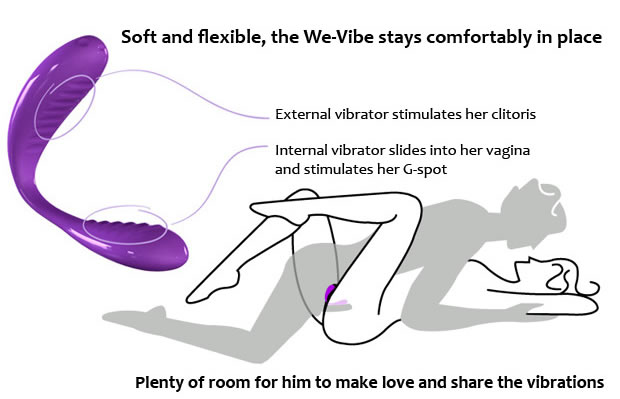 The toy is flexible and vibrations travel throughout, though I would have preferred stronger vibrations along the slender crux of the vibrator that rests closest to the opening of the vagina and inner labia. It might be that someone with a larger pelvis may find a better fit where vibrations can be strongest around the nerves of the clitorous. Regardless, it is fantastic to have a hands-free vibration. The girth of the internal sections is only about an inch wide, which can accommodate for additional internal penetration, whether with a penis, dildo, fingers, a fist, etc. When sharing the vagina with other objects, the vibrating bulge presses against the G-spot area — nice!
Also nice is anal sex while wearing the We-Vibe 2 vaginally; the walls between the anus and vagina are so thin that the vibration, and a feeling of fullness, can be felt. I would not recommend inserting the toy into the anus, simply because it's a small and flexible toy that vibrates, though I have come across reviews that mention it. In general I personally try to keep safe anal sex practices and think the risk of a hospital trip is not worth the vibration of a toy designed for something else. There's so many safe vibrating anal toys out there.
Anyhow, various positions are great. Beyond missionary, positions like doggy-style work well, especially for anal. Cowgirl or reverse cowgirl also work well, though there is some fight with gravity to keep the toy in place. More difficult for me to keep the toy in place was trying the We-Vibe 2 inside while wearing it under a strap-on harness. While laying down and being ridden worked fine (best with legs closed), the vibrator had a hard time staying in while knealing in doggy-style, topping in missionary, or while squatted or seated on my feet with my partner's hips in front of me. I've tried the positions with a thong-style harness as well as wearing tight underwear under the strap-on however the vibrator did not want to stay. I have similar experiences with vibrating double dildos such as Feeldoes and the Share. In the case of the We-Vibe, the vibration is stronger for the wearer. It didn't seem that much vibration transfered through my strap-on for the receiver in this case. I do think that as a hands-free vibrator, it is perfect for having it inserted while watching porn, reading erotica, or foreplay.
The We-Vibe 2 differs from the original We-Vibe in that it has multiple vibration speeds and settings, controlled through a simple button. If I were going to design the next version, I would make the crux between the two ends, especially the base of the external section that lays over the clitorous, flatter and wider and ensure a stronger vibration in that section. And I'd go for a slate grey or black color, though the toy now comes in great Teal and Ruby in addition to the original purple.
All in all, the We-Vibe 2 is a brilliant invention and as I read quotes and reviews by several women I see just how powerful it has been for them to add a vibrator to their sexual relationships.  Several reviews I've seen mention women experiencing G-spot orgasms for the first time with their partners through the use of this toy. And some mention their first orgasm in partnered sex. Which is just amazing. Their lives, and their loves, are made better through sex toy play. So We-Vibe's campaign isn't too far fetched.
When I think about my own sexual journey and how much sex toys have been a part of my gender play, my discovering pleasure, and safety too, I think about my happiness as a person and the satisfaction and joy I've found whether being an independent person living on my own and the relationships I've had with lovers and friends. Being sexually happy is a big part of my overall well-being. So yes, sex toys  can save the world.
I haven't had the opportunity to shoot with the toy yet, so for now I'll leave you with an image of the We-Vibe 2 in use! in my friend Tristan Taormino's "Expert Guide to Female Orgasm", as used by the gorgeous duo Adrianna Nicole and James Deen.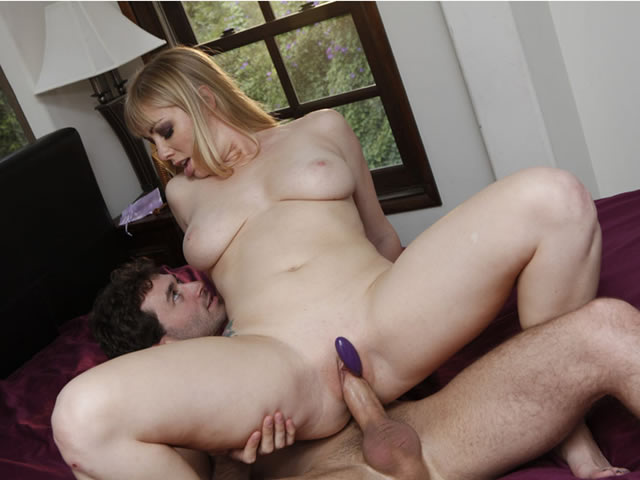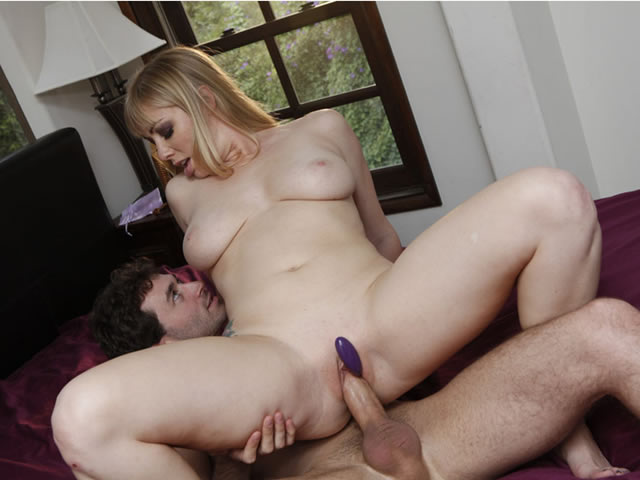 UPDATE! There is now a We-Vibe 3 Couple's Vibrator, which includes the same features of the previous designs (it looks the same, and is a bit stronger with a longer lasting charge) and now comes with a wireless charging base/storage case, and can be used via remote control.